join SMASH & MMAR

SMASH/MMAR membership is available on-line through Pay Pal or by credit card..  SMASHMMAR membership is $40 for a family membership which includes all adults in your household, or $30 for a single adult membership.  Kids are free.

           Membership type:

This page was last updated: April 20, 2015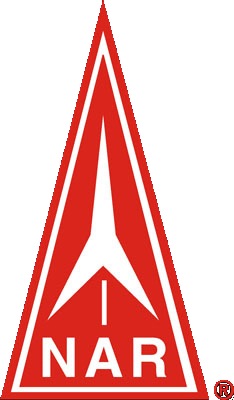 Your 2013-2014 Officers

President -

Pamela Gilmore

Vice-President -

Dave Gilmore

Secretary -

Matt Johnson

Treasurer -

Jay Calvert

Senior Advisor -

Robert Alway

To the left is a link for the new rainout.com service we are implementing to inform people of launch conditions and cancellations.  This page, the FB page, and text alerts (you must sign up to receive) will be automatically updated. Click on the link to sign up for text alerts.

ClickNEW MEMBERSHIP DUES AND LAUNCH FEES

As voted on and accepted by both SMASH and MMAR, membership will now be DUAL Club Membership, as follows:


Single Membership:   $30 annually

Family Membership: $40 annually

18 and under FREE
LAUNCH FEES (all launch fees are split between SMASH & MMAR)


Low Power, Non-Member: $10

High Power, Non-member; $20

A – B Level, 18 years and under, FREE

Low Power, Adult Member:  $5

High Power, Member: $10
Contest: $5


Group Launches: $10 (ie: Scouts, Schools, ets.)
ALL MEMBERSHIPS ARE FOR THE CALENDAR YEAR AND ARE DUE JANUARY 1


Cl

*****MAR-NORTH REGIONAL*****

On Saturday & Sunday, April 25th & 26th, we will be holding a competition and sport launch.  Set up is at 9am, flying from 10am-7pm.  Waiver to 15,000ft will be in effect.

Events:

1/2 A PD

B HD

C RG

B ALTITUDE (W/ALTIMETER)

D ELA (W/ALTIMETER)

PAMELA GILMORE -CD

Remember--implemented this year is a $5 contest fee, BUT if you fly in the contest, LP sport launch fees are waived for the weekend!  Make sure your club dues are paid to enjoy member benefits!

SEE YOU THERE!

As in previous years', bacon cheeseburgers will be available, for a suggested donation to the club of $3 each or 2/$5, 3/$7.50, or 4/$10.

Call Pam @ 269-348-2627 if ???

e to add text.

2014-15 Election Results

President - Pamela Gilmore

Vice-President - Dave Gilmore

Treasurer - Jay Calvert

Secretary - Matt Johnson

Senior Advisor - Bob Alway